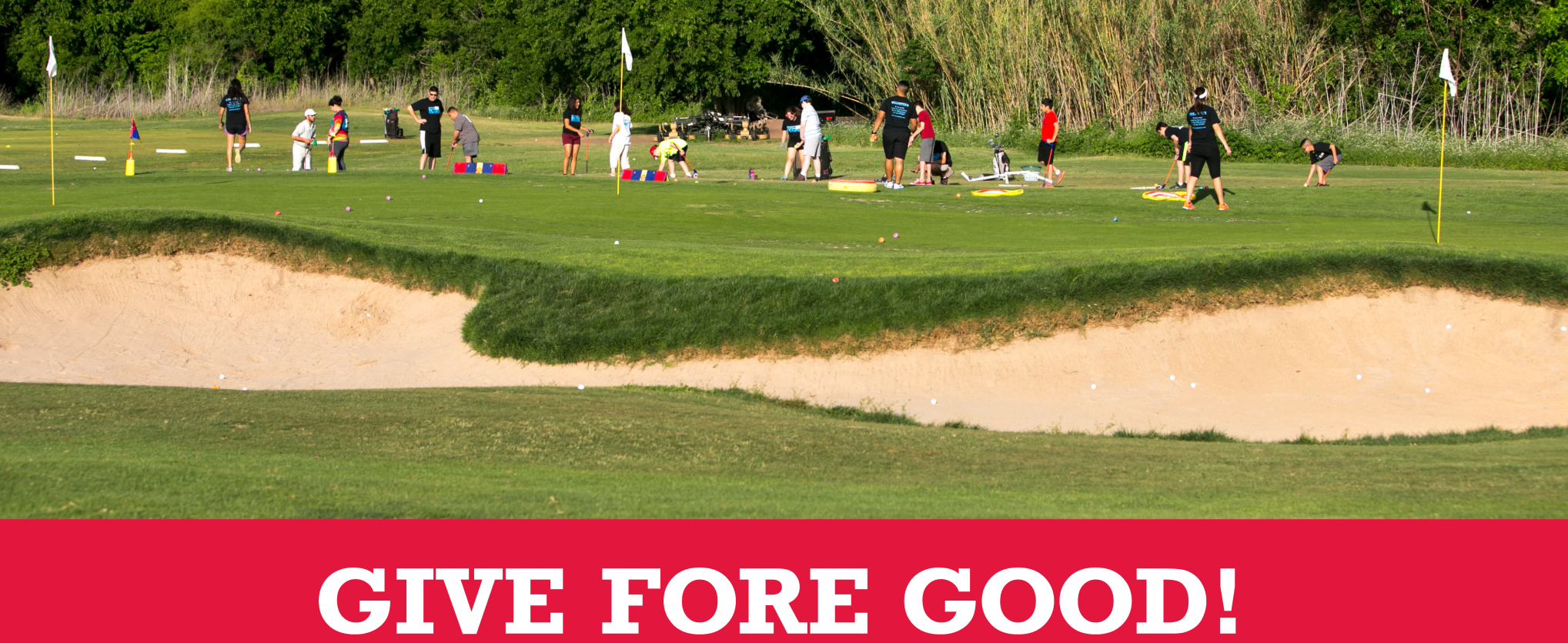 Champions Fore Charity
Monday, October 7, 2019 - Friday, April 17, 2020
Champions Fore Charity® is a fundraising program that gives participating charities and schools the opportunity to generate contributions through the Valero Texas Open. Funds are generated by soliciting donations from individuals and corporations and 100% of the funds we generate are donated to Kinetic Kids.
Benefits for Kinetic Kids
Since 2012, Kinetic Kids has raised over $65,000 through donations, a 7% match and incentive prize money from Valero.  Every dollar donated is maximized to help even more children with special needs participate in our programs
What is a birdie?
In golf, a birdie is a score of 1-under par on any individual hole. Par is the expected number of strokes it should take an expert golfer to complete a hole.  For example, if Hole 13 is a Par 5, the golfer makes a "birdie" when they only use 4 strokes to get the ball from the tee box into the hole.
2014 – 1,784 birdies
2015 – 2,103 birdies
2016 – 1,834 birdies
2017 – 1,975 birdies
2018 – 2,904 birdies
Donor Benefits
Choose to pay in advance or to be billed after the tournament.
Donations are accepted from anywhere around the world and are tax deductible.
Participate in the "Guess the Birdies" contest by guessing how many birdies will be made during the tournament. The individual with the correct guess wins the grand prize, a Stay-and-Play Package to TPC San Antonio and JW Marriott San Antonio Hill Country Resort.  Read more about the rules and prize package here.
Join the Birdies Club
A Birdies Club member is any individual donor or business that makes a one-time donation of $1,000 or more by February 28, 2019. Birdies Club members receive four (4) Good Any One Day tickets to the Valero Texas Open and will be recognized on-site on the Birdies Club sign displayed at the Donation Station during Valero Texas Open. To join, contact Isabel Jones at 210.371.3323 or isabel@kinetickidstx.org.
Attendance Drawing
Donors who contribute through Birdies for Charity and also attend the Valero Texas Open (April 4-7) should stop by the Donation Station to check in and be entered into the drawing. The winner will earn the charity they supported a $20,000 donation in their honor and also win an exciting prize TBA!